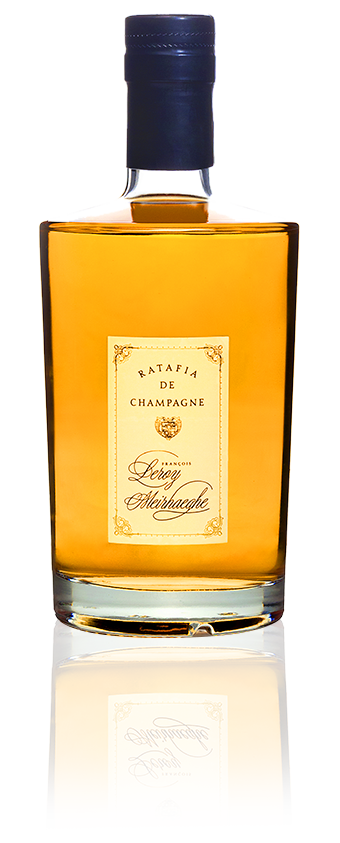 CHAMPAGNE RATAFIA
The light that penetrates a bottle of Leroy Meirhaeghe's champagne ratafia unveils a captivating amber colour. Its voluptuous, candied bouquet gives way to a sweet flavour on the palate – fruity yet intense. As the flavour develops, nuanced notes of honey and dried fruits combine to form a delightfully indulgent nectar. There is also a touch of white fruit, giving this aperitif a pleasant finesse.
Storage
Once opened, Leroy Meirhaeghe champagne ratafia can be stored in the fridge for several weeks.
Tasting advice from Leroy-Meirhaeghe
Recommended serving temperature:
serve chilled to around 6 – 8 degrees to fully allow the aromas to express themselves. Never chill Ratafia in the freezer, as this may spoil the wine!
Serving suggestion:
serve as an aperitif.
Tasting steps:
observe, sniff, and finally, taste!
Personalised items
Accessories (ice buckets, flutes, stoppers, etc.).
Delivery available anywhere in France (additional delivery fees apply)"
AVAILABLE IN
Available in a carafe or bottle.